Supporting breastfeeding families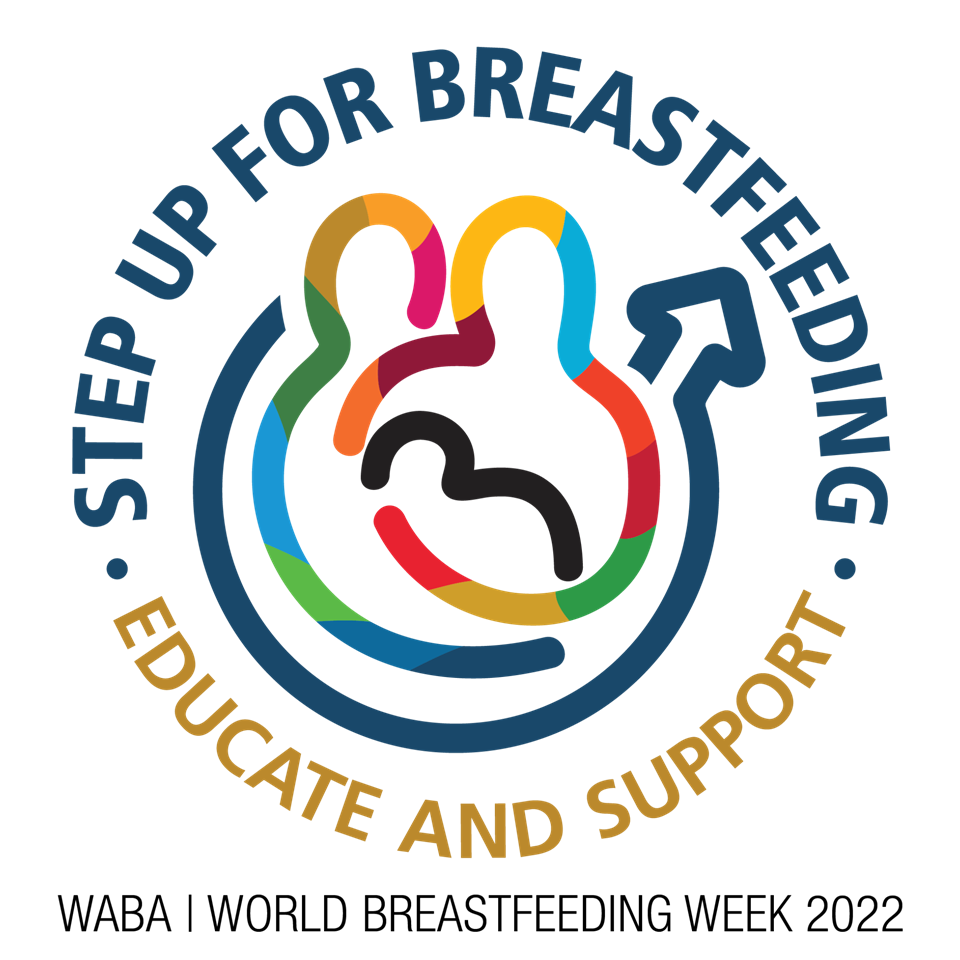 This World Breastfeeding Week, the theme is around education and support, so we wanted to share with you just what we do in Health Visiting to educate our staff to support breastfeeding families.
What is the Baby Friendly Initiative?
You may have seen information from UNICEF Baby Friendly Initiative in the hospital or in your red book. As a service, the Health Visiting teams have been accredited by UNICEF Baby Friendly Initiative as reaching a set standard for offering infant feeding advice and support. We were recently re-assessed in 2021 with fantastic feedback for staff knowledge, from the assessors and from mothers who were contacted, which is great to know!
So why do we do this?
We are assessed yearly by BFI on a number of different standards, which look at the support we give to breastfeeding and formula feeding mothers; making sure we are completing an assessment of feeding; and whether the support we give on position and attachment, hand expressing, topping up and trouble shooting is compliant. Year on year we improve, and our results have been consistently high.
How do we do this?
All health visitors, staff nurses, nursery nurses and managers will have to undertake two days of initial training, followed by a skills review and yearly update training sessions to ensure they are meeting the standards set to support mothers and their families with breastfeeding. The training is mandatory and has a set agenda to follow, with regular revisions to be able to learn all about recent evidence.
How do we support our staff?
We have an infant feeding lead who coordinates all the training and the Baby Friendly Initiative accreditation across the Health Visiting service in all our localities. Within each team we have dedicated and passionate Baby Friendly Initiative champions who are a source of support to their colleagues and the mothers they help. As well as our champions team, we have a senior director who takes up the role of Baby Friendly Guardian. It is the job of the guardian to ensure that we as champions have everything we need to keep breastfeeding high on the Berkshire Healthcare agenda and to make sure that we are compliant with the International Code of Marketing of Breastmilk Substitutes (The Code is so much easier to say!).
What is "The Code"
The International Code of Marketing of Breastmilk Substitutes is a worldwide code of conduct that countries sign up to to ensure that parents and carers have access to the right information about formula milks, free from advertising and biased information. We want parents to choose the right formula for their baby and their wallets rather than looking at the claims made by formula companies. All formula made in the UK must adhere to strict guidance to be sold and are so similar in what goes into them, there is very little difference between the most expensive brand and the cheapest.
How can you get support?
Reach out and let us know what support you need from us.
Our new ChatHealth Service makes it easy for you to get in touch with us on via text. If you have a child aged 0-5 and you live in Bracknell, Wokingham, Reading or West Berkshire, just send a text message to 07312 263283. You'll be able to get confidential advice and information from us direct to your phone, not only about breastfeeding but about any concern you have about the health of your baby or child.
It is our aim to support you to breastfeed for as long as you want to feed for. You should not have to experience pain or discomfort and you shouldn't give up unless it's what you want to do. We will do our best to help you and if we can't, we will refer you to the right place.
Visit our pages on breastfeeding for more advice. We've got lots of other blogs about breastfeeding too.
Find out more about the Unicef Baby Friendly Initiative and the support they provide (opens in new window).