The dangers of button batteries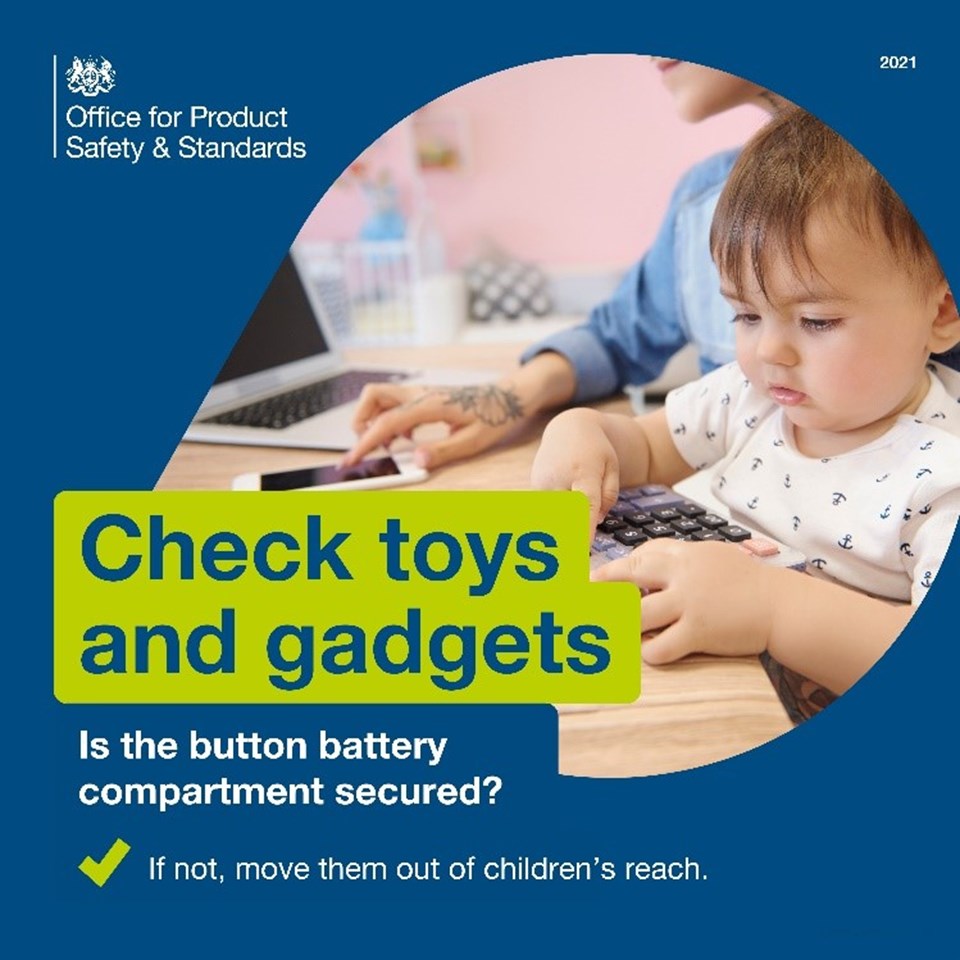 There has been a significant number of deaths and serious injury caused by children swallowing button batteries in the UK. In the USA it has been reported that there are over 3,500 incidents reported every year, where a child has required urgent treatment.
But what are button batteries? And where are they used?
Button batteries, or Lithium coin batteries, are small, circular, flat batteries. You might find them in toys, remote controls, car keys, musical greetings cards and small electronic devices such as calculators or your kitchen scales. 
In most cases the batteries are quite secure and, especially in toys, may require a small screwdriver to remove and change them. But in some products they can be easily obtained by a small, inquisitive pair of hands
As the battery itself is so small, you may not notice a child choking if they swallow a battery. But the battery itself can cause a great deal of harm internally. When it is combined with saliva, the electrical current put out by the battery produces caustic soda that can burn through the throat or stomach. It can then cause further damage to internal organs.
What can you do?
Simply put, keep these batteries out of reach.
If your little one has a toy or a book which may contain a button battery, make sure the battery container cannot be opened by them. Consider taping up the battery holder or make sure you always supervise when they're playing with these toys.
If your child wants to play with the remote or car fob, remove the batteries first.
What should you do if you think your child has swallowed a battery?
ACT FAST. Call 999 or go straight to A & E
Tell the doctor or reception staff that you think your child may have swallowed a button battery
Take any packaging you may have with you
Do not let them eat or drink and don't give them anything to make them vomit
For more information, visit the Child Accident Prevention Trust.
We've got lots more information on keeping your child safe, as well as other blogs on child safety.
If you need further information or would like to speak to your Health Visiting team about safety, please get in touch.