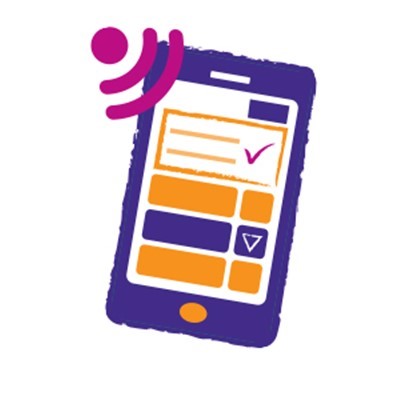 Great news, we're going digital! You'll soon be able to get Community Paediatric appointment letters on your smart phone or tablet.
This will mean:
No more waiting for letters to arrive in the post, we'll simply send you a text with a secure link to your appointment information
All the information you need to know about your appointment will all be in one place
You can confirm or request to rebook with just one click; if you need to move the appointment, even after you've confirmed, we'll get in touch with alternative dates
You can add the appointment directly to your online calendar
You'll have convenient access to your information anywhere – on your smartphone, desktop or tablet, until two days after your appointment
Work out your travel plans with a real-time map
You can translate it into 99 languages or read aloud in a choice of 40 languages

 Who will receive the message?
 The parent or guardian of all children and young people under 18 will receive the appointment information automatically.
 
What happens if I don't receive or respond to the message?
If you don't access the appointment information portal within 48 hours of receiving the text message, a letter will automatically be sent to you. You'll also automatically receive a letter after three unsuccessful login attempts to the portal.
What if I don't have a smart phone?
You will still receive a text message but won't be able to access the portal link. A letter will automatically be sent to you.  
How do I opt in to receive digital correspondence?
If you have registered a mobile phone number with your GP, you'll be automatically opted in to receiving digital appointment information. If your details have changed or you want to add a new contact number, please speak to your service.
What do I do if I want to opt out of digital correspondence?
If you don't want to receive appointment information via text/portal, please contact your service or practitioner.
Watch our video on Digital Appointment Correspondence below to see how it works. Visit the Community Paediatricians page for more information on the service.