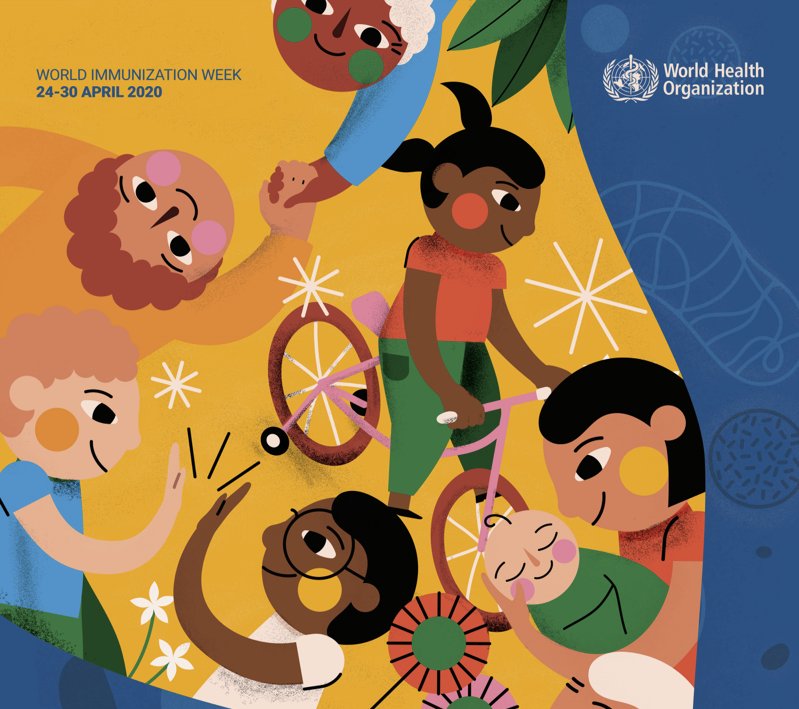 24-30 April is World Immunisation Week. While we wait for a vaccination against Covid-19, we should remember the importance of vaccinating children against many other diseases. Vaccination is the most effective way that we are able to protect the health of children and the wider public.  
Continuing to immunise your pre-school child will help to protect them against many preventable illnesses. Immunisations for pre-school children are still being given – contact your GP to discuss this, and visit our health visiting pages for more information. If vaccination levels drop, we will see a rise in diseases such as measles and meningitis, so it's vital that we continue to vaccinate. 
As schools are currently closed, the school aged immunisation programme (ages 4-16) is suspended and we'll reschedule any missed vaccine or clinic appointments as soon as we can. However, children between these ages should have immunity to most diseases from their pre-school vaccines. The ones they receive at school act as a booster for protection later in life. GPs are not able to administer any school aged immunisations, so please contact your immunisation team if you have any queries.
This blog by Helen Bedford, Professor of Children's Health at UCK Great Ormand Street Institute of Child Health, explains the importance of vaccinations and celebrates the role of healthcare staff.
Visit our immunisation and health visitor pages for more information.