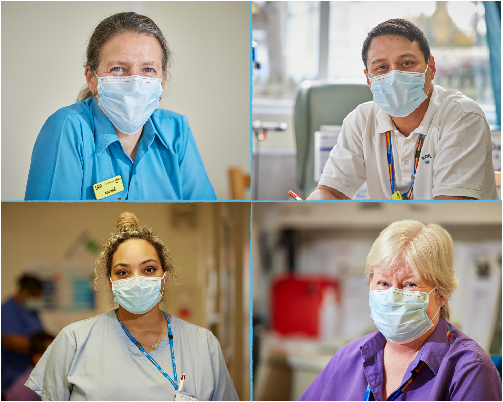 The results of the 2021 NHS National Staff Survey are in, and we're delighted that once again we've achieved the highest engagement score (7.4) of all Community and Mental Health Trusts, as well as topping the tables for staff recommending us as a place to work (74%).
2021 was another difficult year for the NHS, as the pandemic continued to put pressure on our services. We're incredibly proud of the way our staff responded to the challenges Covid-19 presented and continues to present. Despite this additional pressure, our results are broadly in line with what they were in 2019 before the start of the pandemic.
Here are some of the highlights:
80.7% think that the organisation respects individual differences (average 72.2%)
4.5% feel the organisation takes positive action on health and wellbeing (average 63.5%)
85.6% of staff agree the organisation acts on concerns raised by patients or service users (NHS average is 77%)
80.1% say the people they work with are polite and treat each other with respect (average 78.8%)
90.2% feel their role makes a difference to patients and service users (average is 87.5%
Every single one of our amazing staff plays an outstanding role in delivering high-quality care to our patients and service users, and our vision is for Berkshire Healthcare to be an outstanding place to work for everyone. However, despite our high engagement score, there's still work to do in two key areas: equality, diversity and inclusion, and work pressures/ workload, and we're committed to focusing on these areas and making improvements.
Julian Emms, Chief Executive, said "When we look at the results, there's plenty to feel proud about: we've had great success in some areas. We know there are some areas where, despite effort and action, little progress has been made, so we need to look again at what we can do to improve this. We'll be working with staff to get their ideas on how we can achieve this change".
We're always on the lookout for talented people who'd like to join our outstanding team. If you're passionate about healthcare and looking for a new challenge, visit our careers page to find out more about working for us.
Find out more about working for us