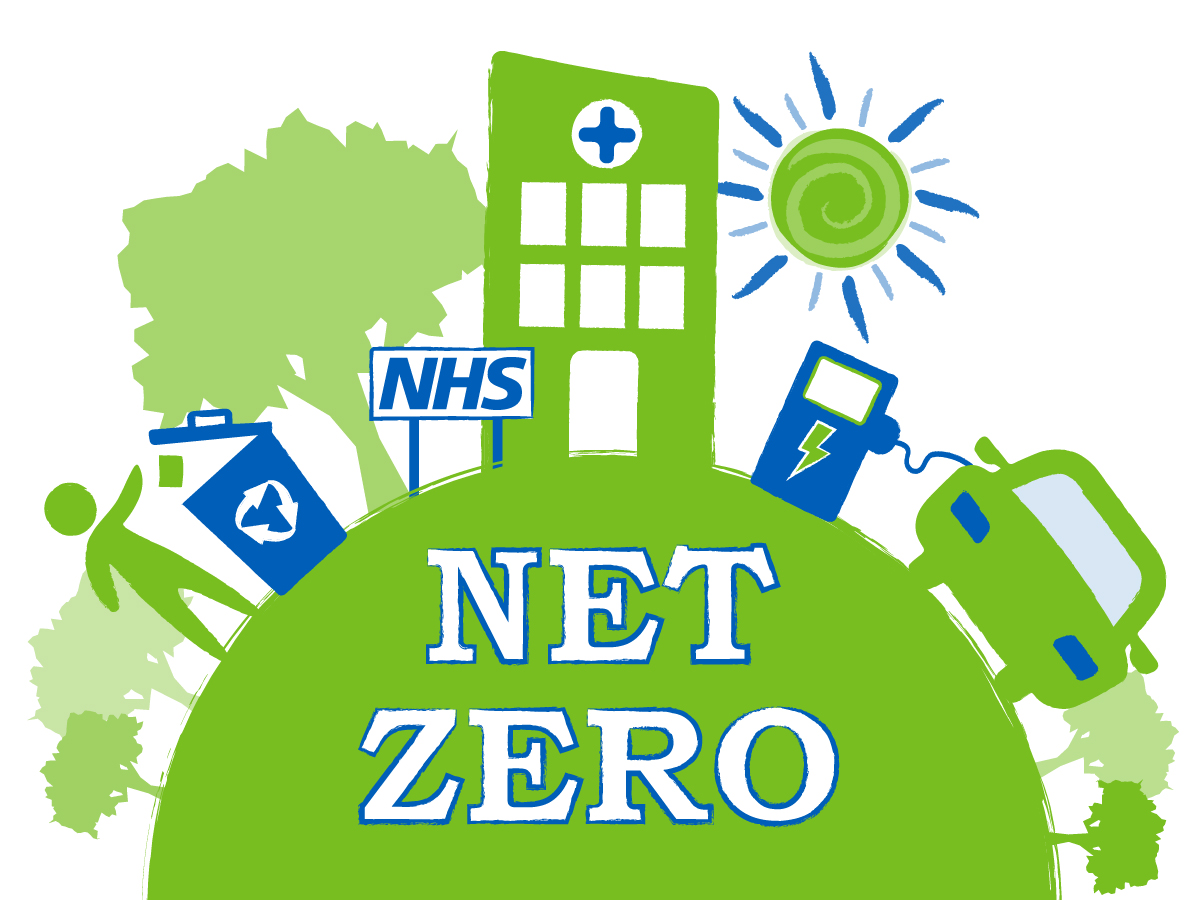 We have launched our first Green Plan, setting out our strategy to achieve net zero carbon emissions by 2045, in line with the Greener NHS programme.
Visit the Greener NHS website (opens new browser tab)
The Green Plan details how, over the next three years (2022-2025), we will reduce, offset, and/or capture and store the carbon emissions that we have direct control over, and influence areas that we don't have direct control over through our procurement processes and policies.
Here are just a few of the ways we will be working toward net zero:
Procurement (third party goods and services)
This source isn't directly controlled by the Trust, but accounts for 62% of our carbon emissions, so it's an important area for us to work on.
Our procurement policies will reflect our commitment to net zero and act as an influencer to all our goods and service providers to ensure that they share this commitment and are taking actions to remove carbon for their operation activities.
We will no longer purchase from suppliers that do not meet or exceed a commitment to net zero, and this will be achieved by:
Increasing and improving measuring and monitoring of associate carbon emissions from all goods and service providers
Giving more weight to contracts that support and directly reduce associated carbon emissions
Only purchasing products or services from suppliers that are aligned with net zero commitments
The estate
Despite 83% of our electricity currently being sourced from REGO (Renewable Energy Guarantees of Origin) certified suppliers, 15% of our carbon emissions come from utilities and waste management on our sites.
To reduce carbon emissions in this area, we will:
Improve utility management through measuring and monitoring across all sites
Make sure that owners/management of leased properties are aligned and committed to net zero
Install renewable energy technology
Ensure all electricity consumed by the Trust is from renewable generation (REGO certification)
Travel and transport
Around 8% of the Trust's emissions are linked to healthcare delivery activities, including business and commuter travel, while an additional 6% of emissions come from patient and visitor travel, so we will be actively encouraging the use of transport that does not run on petrol or diesel.
To achieve this, we are/will be:
Installing electric vehicle charging bays on our larger sites
Working on providing site-specific information on all transport methods via our intranet and websites
Reclassifying parking spaces to support alternatives to petrol/diesel powered vehicles
Producing and implementing a Green Fleet Vehicle Strategy, including a commitment to leasing vehicles that are ultra-low emissions vehicles (ULEVs) or zero emissions vehicles (ZEVs)
Find out more