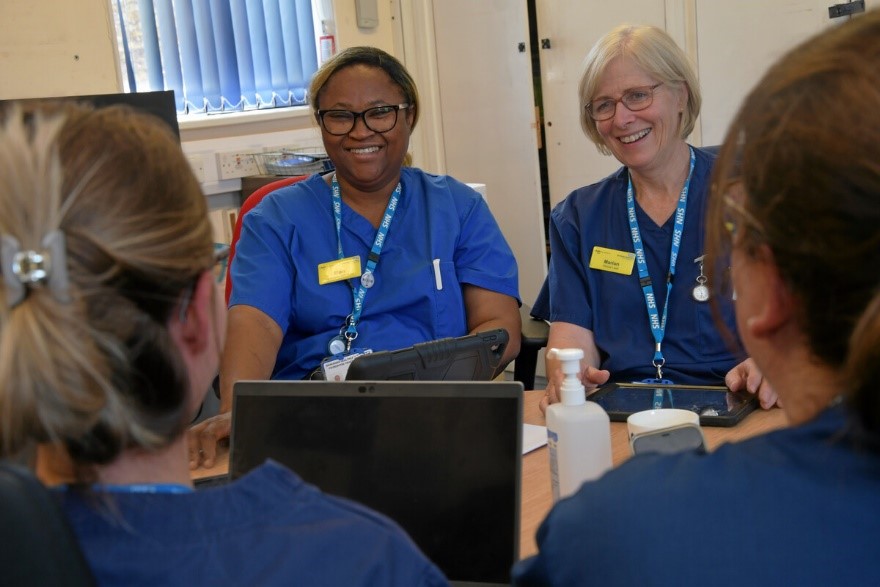 At Berkshire Healthcare, we believe in the power of unity, compassion, and inclusivity. As we move forwards as an anti-racist organisation, we are inviting Berkshire-based community organisations and leaders to join us on our journey and become part of our Anti-Racism CommUNITY Forum.
Why join?
Our mission is to prioritise the needs of everyone in our diverse community and to ensure that progress is shared and celebrated together. The forum will be a safe and empowering space where voices are heard, ideas are welcomed, and real change takes place.
How can you contribute?
Your unique perspectives and experiences are invaluable in our collective pursuit of addressing racism in healthcare. As we shape the structure and direction of the forum, we welcome your ideas and suggestions. Your input will be the driving force behind the positive impact we create.
We envision a future where healthcare is free from discrimination and disparities. By joining the forum, you play a pivotal role in turning this vision into reality. Together, we will foster a compassionate and understanding healthcare environment for all. 
Register your interest
If your organisation helps people in Berkshire and shares a strong interest in anti-racism, we encourage you to register your interest with us. By joining our forum, you will not only contribute to meaningful change but also forge valuable connections with like-minded peers. 
You can register your interest by Friday 15 September 2023
Use our online form to register your interest in our forum (opens new browser tab)
Unity Against Racism
We know that our ethnically diverse community experience inequalities in access, experience and outcomes in health services compared to white groups. We're committed to becoming an anti-racist organisation, in a purposeful and impactful way as part of our corporate strategy.
Read our Unity Against Racism action statement and our five key tactics