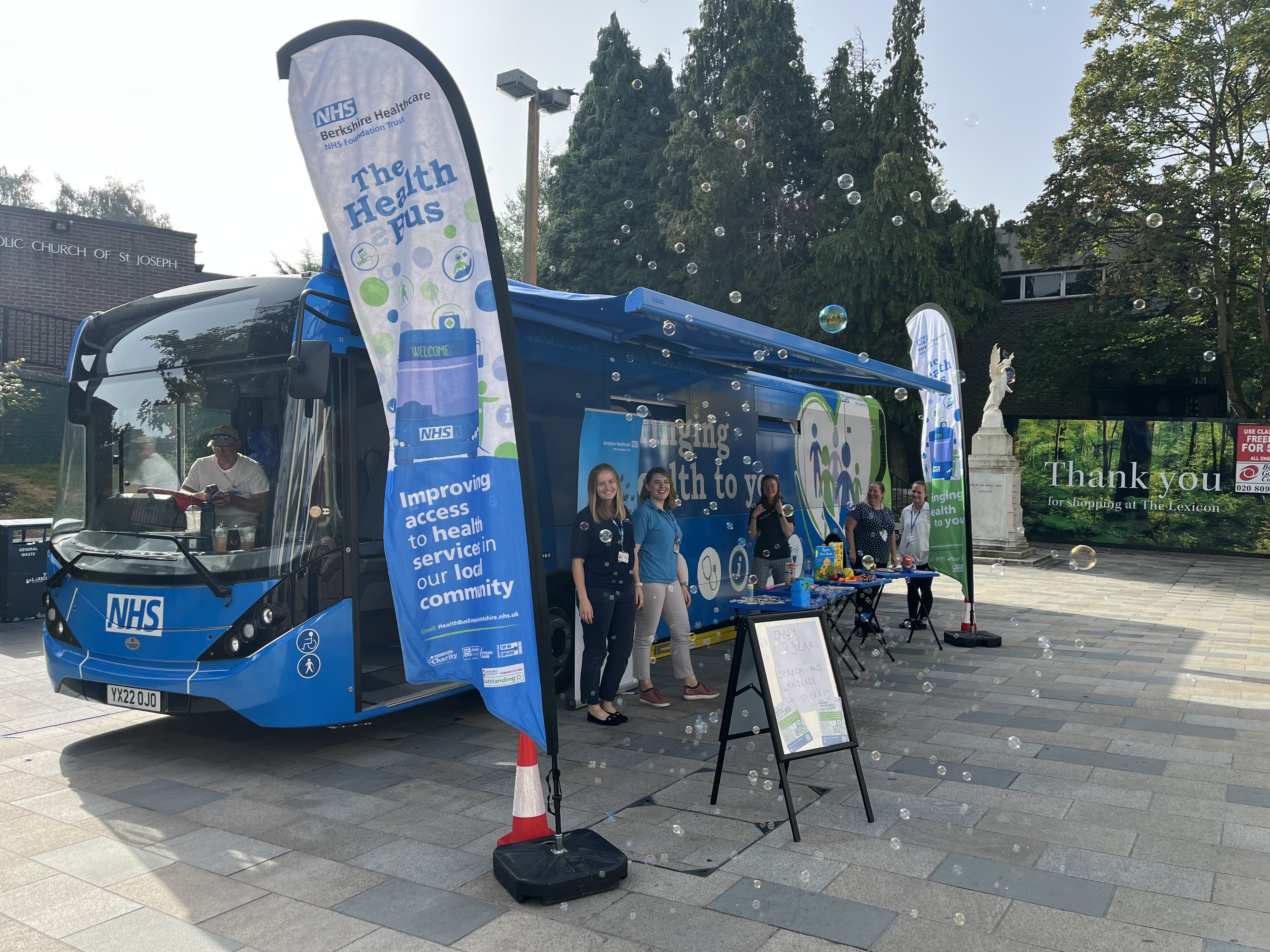 We are excited to announce that our Children and Young People's Speech and Language team are taking our Health Bus around Berkshire during September to provide information and support to the community.
Our speech and language therapists will be parking up in Slough on 13 September and Reading on 20 September.
We can help answer any questions you may have about a child's speech and language such as bilingualism, autism, speech sounds, stammering, cleft palate, as well as help you with strategies to support early language development and signpost you to further support.
Our Health Bus brings our services direct to the heart of your community. It features state of the art facilities and a ramp to allow easier access for wheelchair users and those with mobility issues. There's a private curtained area for people wishing to speak to a clinician in confidence, in a calming space.
Here's where we will be parking up:
Wednesday 13 September: Salt Hill Park Activity Centre car park, Slough SL1 3SS, 9am-12pm
Wednesday 20 September: Morrisons, Basingstoke Road, Reading RG2 0HB, 9am-12pm
Early language development workshops
The team are also excited to be running their fantastic Early Language Development workshops live from the bus while they are there! These are designed for parents and carers of children aged up to five, and those working within early years settings. You'll gain lots of everyday strategies to support their communication development in the all-important early years. Come along at these times:
13 September in Slough from 10-11am: Communication Building Blocks: support your child in increasing their number of words and phrases in their early language development.
20 September in Reading from 10-11am: Scaffolding Communication: how you can use gestures, objects and pictures to support language development.
You can also attend these sessions online. Find out more here (opens in new window).