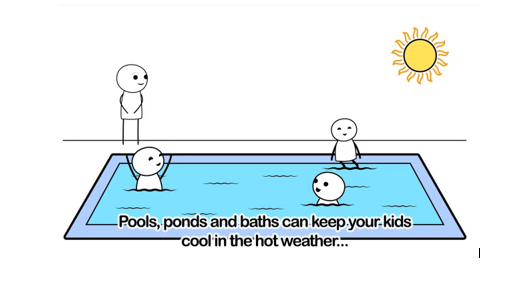 As the weather is getting warmer it can be harder to keep babies and infants cool and safe, and it is particularly important to remain vigilant around water. 
The Lullaby trust has created an informative site with information on how to keep your baby cool in the heat and advice on coping with a changing routine on holidays.
The NHS have launched an online video to highlight the importance of remaining vigilant when children are around water in the summer holidays. Called 'Keep your kids live and kicking this summer', the video highlights the risk of leaving babies and infants unsupervised near water or open windows.
Up to 60 children drown in the UK every year, and most of these deaths could be prevented. Young children can drown in fewer than two inches of water in only 20 seconds. Babies and infants need constant supervision around water - whether this is in the bath, paddling or swimming pool, by ponds, rivers or lakes. They also need supervision around open windows.