Postnatal depression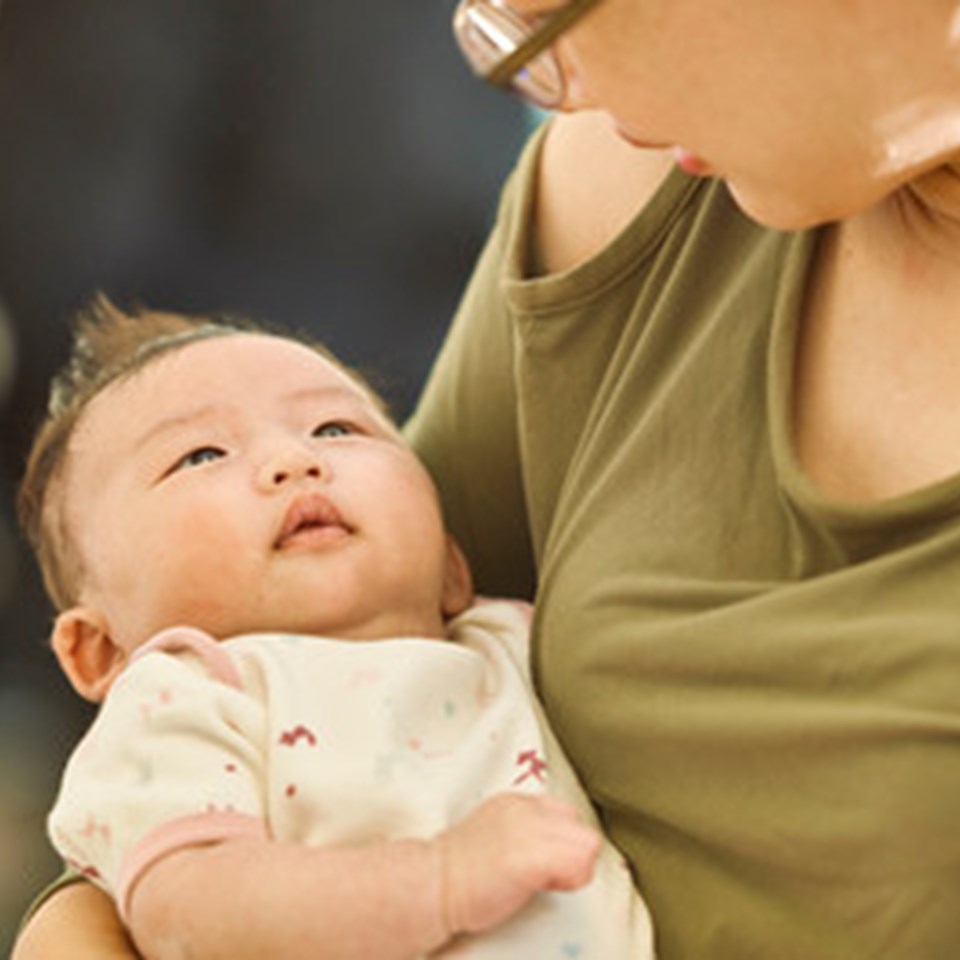 We're all on quite a different journey at the moment aren't we? Bringing a new baby into your home and family looks a little bit different to how it looked 4 months ago, and to what you probably imagined.  
We all need to adapt to these changes as well as we can. Covid-19 has made the experience of having a new baby so very challenging. Not only do we have the increased worry about our new baby and all the struggles that come with dealing with a newborn, but we also have the worry about our friends, family and our lives as we know it. But what happens if you just aren't feeling good about all the changes and are struggling to adapt? 
You may hear people talk about "baby blues" – this is a short period of feeling low, tearful and quite emotional between 3-10 days after your baby is born.
But what if it's more than that?
Postnatal depression is a much deeper feeling and goes on longer than a few days. You can experience it within a year of your baby's birth. You may be experiencing other symptoms as well as feeling low, unhappy or tearful. And it isn't just mothers that suffer – partners may also experience the same feelings.
These are just a few symptoms you might notice:
Feeling restless and irritable
Being unable to concentrate for even a short time
Feeling worthless and useless
Not feeling any enjoyment or pleasure in anything
Feeling numb, like it's not happening to you
Not being able to feel positive towards your partner, family members or new baby
Feeling lethargic and unable to do anything
Feeling unable to cope with the responsibilities of a new baby
Help is still out there
If you can relate to any of these symptoms, there is help out there. You can speak to your GP or Health Visitor as a first point of call. Please don't delay asking for help because of COVID-19, we'll always be here to support you, safely.
You don't need to go through this alone.
Getting help is the best thing you can do for yourself and your family. They can help you work out how to help yourself feel better. Your GP will discuss with you what treatment might be more suitable and advise you but it may include:
Medication – antidepressants could be prescribed by your GP after talking it through with you. There is medication that you can take while breastfeeding, so please let your doctor know if you are.
Self-help course or therapy course – your Health Visitor or GP will be able to advise you about how these work and how you can self-refer.
Self-help – There are lots of resources available to help you understand the way you're feeling and what you can do for yourself that may support your mental health.
Online support
We're so lucky to be living in a technological age where information and support is available 24/7.  There are lots of websites, helplines and organisations that will help you through your journey.
I really like the information that is available from the Maternal Mental Health Alliance.
MIND is another organisation who provide support and advice for all sorts of mental health issues and concerns.
PANDA's foundation has a great range of resources and support via social media. As well as this, they also have a helpline you can access for free. Sometimes, talking about your feelings and thoughts with someone who has been through what you are going through really does help.
There's lots more resources on our website.
As always our Health Visiting teams are here to support you. And you can call our health visiting duty line from 9am-4.30pm to offer health advice relating to your baby or child:
Bracknell: 0300 365 6000 or email dutyhvbracknell@berkshire.nhs.uk
Wokingham: 0300 365 7000 or email: DutyHVWokingham@berkshire.nhs.uk
Reading: 0118 931 2111 or email HVWBRDGDuty@berkshire.nhs.uk
West Berkshire: 0300 303 3944 or email: HVWBRDGDuty@berkshire.nhs.uk