Enjoy water safely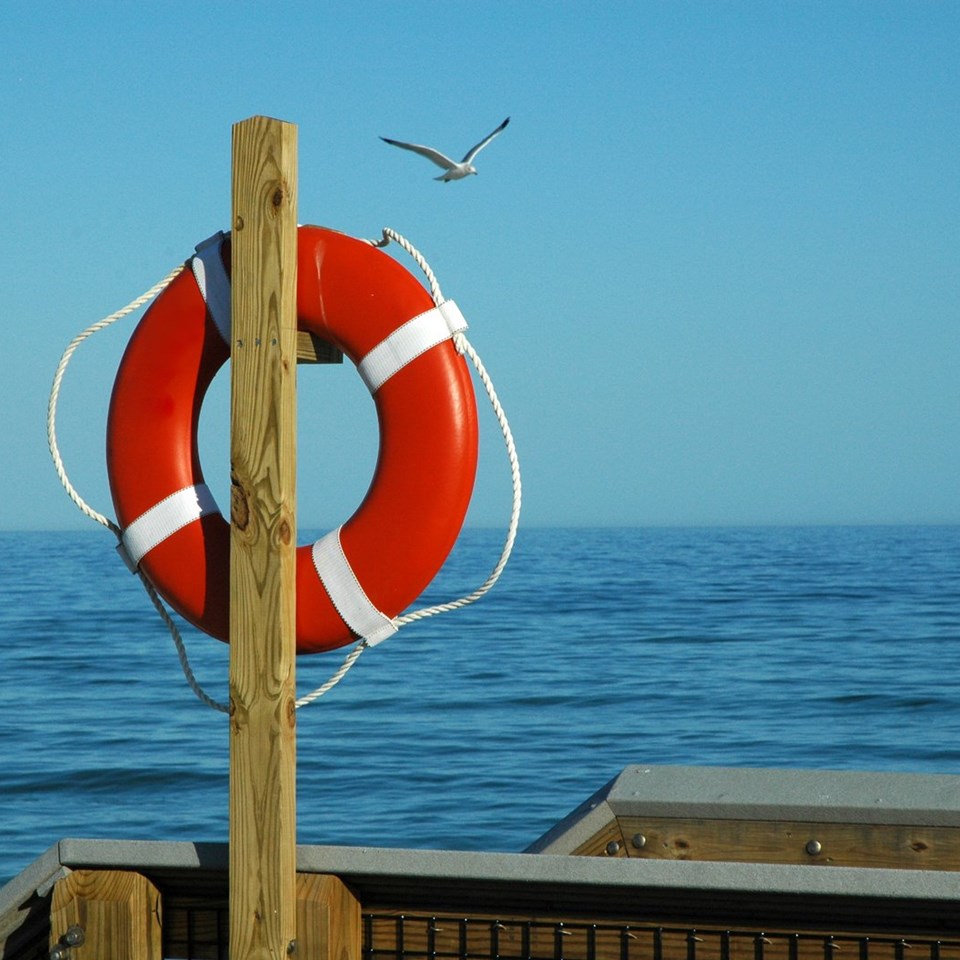 Every year there are on average 400 accidental drownings in the UK & Ireland and many life changing injuries. Drowning is the leading cause of death in children aged 1 to 4 years old. 
Simple safety rules
Whether at home or on holiday, when the weather is warm it's tempting to try and cool off in the water. But if your child does decide to get into the water, make sure they are aware of these simple lifesaving tips from the Royal Life Saving Society (RLSS).
Look out for lifeguards. Always find a swimming site that has lifeguards on duty.
It's colder than it looks. Cold water can seriously affect your ability to swim and self-rescue.
Don't go too far. Always swim parallel to the shore, that way you're never too far away from it.
It's stronger than it looks. Currents in the water can be very strong. If you find yourself caught in a riptide, don't swim against it – you'll tire yourself out. Swim with the current and call for help.
Bring a friend. Always bring a friend when you go swimming so if anything goes wrong you've got someone there to help.
Cold water shock
Cold water shock can happen in anything below the temperature of a swimming pool. All waters around the UK are cold enough to induce cold shock effects even during a heatwave.  
Cold water shock begins with a gasp for breath followed by rapid breathing (hyperventilating). As your breathing goes out of control your blood pressure shoots up as it tries to keep your blood warm. Once your breathing is back under control, this is your window to get out of the water before the further effects of the shock kick in. As your muscles cool, your strength, endurance, and muscle control reduce to the point when you can't swim any longer so you can't rescue yourself.
The point at which you can't swim any more is called 'swim failure', and if you haven't got out of the water or managed to get hold of a buoyancy aid (like a lifejacket) by this time, you will drown.
What should you do if you fall into the water?
First, keep your mouth away from the water until you have your breathing back under control. You can do this by rolling onto your back and floating or paddling to stay at the surface.
Then, don't waste any time; swim towards an exit before your muscles start to cool, or swim towards something that will help you to stay afloat whilst you are calling for help.
Finally, once you are out of the water re-warm yourself as soon as you can to avoid hypothermia.
43% of people would jump into the water to save somebody from drowning. But it's an instinct which can be life-threatening itself. To learn how to act correctly in an emergency, the RNLI have a free online toolkit, Lifesaver Lifechanger, to give you the skills to enjoy water safely and even save someone's life. 
Keeping safe at home
At home, younger children are most likely to drown in the bath or garden pond. A baby can silently drown in as little as 5cm of water. It's so risky to leave babies and young children alone, even for a moment.
Bath time:
Get everything you need ready before bath time because you'll need to stay with your baby or young child the whole time they're in the bath.
Bath seats are great for supporting your baby in the bath but they're not safety aids – a baby shouldn't be left alone in one even for a moment as they can slip out.
Don't rely on your toddler to keep an eye on the baby while you pop out for a towel, as they're still too young to understand danger.
In the garden:
Empty the paddling pool out when you've finished with it.
Turn a pond into a sandpit, fence it in or cover it while your children are little.
Make sure your child can't get to the neighbour's pond/pools.
Be alert to ponds or pools when visiting other people's homes.
This film highlights three common drowning risks to young children: 
You'll find lots more information on our Child Safety pages.